Why You Shouldn't Stress if Your Apartment Isn't 'Perfect' Right Now
July 18, 2019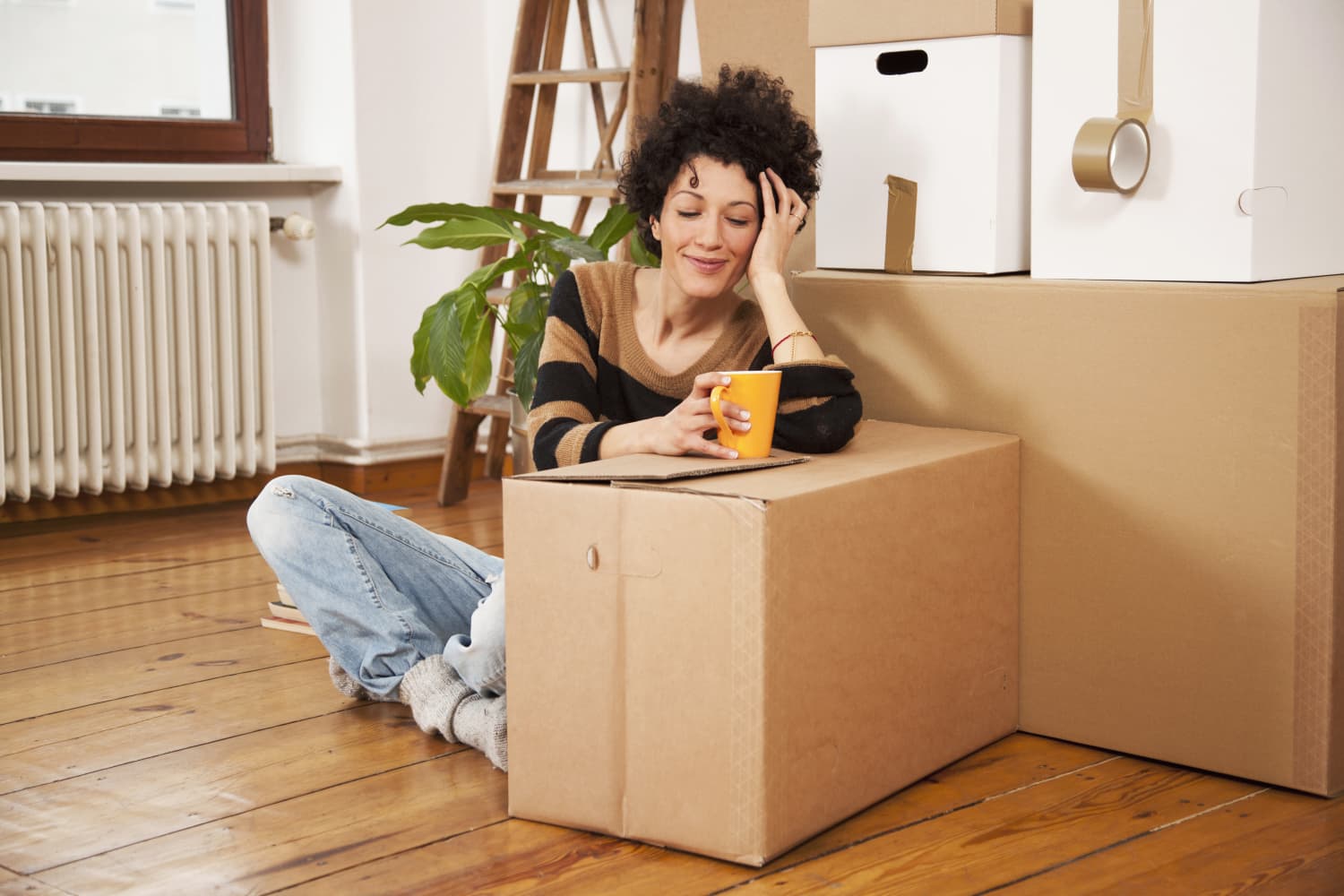 Moving into my first apartment after college was very stressful. Yes, the actual moving part of it was anxiety-inducing, but what made it really hard was meeting the expectations I had made for myself. I wanted everything to be exactly like what I thought a perfect grown-up apartment should be—and I needed everything ASAP. I used a Pottery Barn catalogue as a sort of cheat sheet to arrange my living room, got matchy-matchy plates and servingware, a lot of brown furniture… and a high credit card balance.
Despite all the stress and money that went into this process, I didn't end up loving my apartment. It looked fine, I guess, but it wasn't really me. And it wasn't until I moved from that apartment into my current house that I learned how to really create a space I loved. The thing that made the biggest difference between that first apartment and my current home surprisingly wasn't just my salary—it was my mentality. That second time around, I had a newfound life mantra that made me see the experience completely differently: "Don't let the perfect be the enemy of the good."
I'm not sure where I first heard the phrase. It sounds like something my former newspaper editor would have grumbled at me when I was a night crime reporter pushed up against a tight deadline. Or maybe a yoga teacher dispensed this helpful tidbit after a class. It could have come from any number of productivity podcasts I stream.
No matter where it came from, it's been a phrase that has allowed me a little wiggle room in my life. This mantra has allowed me to realize that there's room in between perfect and not at all. I now aim for just making progress, bit by bit.
For so long, perfectionism has held me back: I didn't landscape or buy furniture I really loved because I thought I didn't have the budget for everything I actually wanted all at once. I've realized that when I put too much pressure on myself to achieve the mythical state of perfection, I get stuck in a state of inaction and overwhelmed by tasks I've made more daunting.
As it turns out, I'm not alone in this. Perfection can be paralyzing for many people, licensed counselors explain.
"Striving for perfection creates undue pressures that stir our human depths of 'not enough,'" explains Brittany Bouffard, LCSW, a Denver-based psychotherapist in private practice. "We feel less than enough when we believe we have to be perfect—such that it can freeze us in avoidance or tear down our ability to feel light, free and happy."
Comparison is an unhelpful cousin of perfection, too. If we compare our homes in terms of price, cleanliness, stylishness, rather than being non-judging of ourselves and others, we diminish the joy our homes can bring us, Bouffard explains.
Lauren Freier, LCPC, with Chicago-based Ignite Counseling, LLC, says that a perfection-oriented mindset can often lead to inactivity. "The biggest obstacle on the path toward our goals is most often ourselves," she says "Before long we can become incredibly stuck in our own waiting game."
Some things Freier hears? "Once I lose 10 more pounds, then I'll get back into dating," or, "Once I get this next promotion, then I'll start considering what more-fulfilling career path I really want to pursue."
Most times, in order to achieve what we want, we have to accept that getting there will be less-than-ideal, says Victoria Woodruff, a licensed social worker in the Baltimore area. Freier says beginning to realize this is an exercise in self-compassion.
By dismissing the ideals of perfection, I was able to create a home that's finally felt like me. Instead of going into debt and filling my home with whatever was trending at TJ Maxx or HomeGoods in hopes of creating a space that was complete, I've instead thoughtfully curated a space over time. I've added carefully-picked pieces from my travels—dish towels from Puerto Escondido; a colorful rug from the Riviera Maya; mismatched serving ware from Japan and Sri Lanka, and even a mural from a Bogota graffiti artist on my walls. It's bohemian and colorful and took five years to really come together. Yes, it may not look at the model homes I lusted over in my 20s, but it finally feels perfect to me.
More great Real Estate reads:
—
Source of this (above) article: https://www.apartmenttherapy.com/moving-into-your-first-apartment-perfection-36626383