The Urban Birder: The man who wants you to start birdwatching in the city
June 12, 2019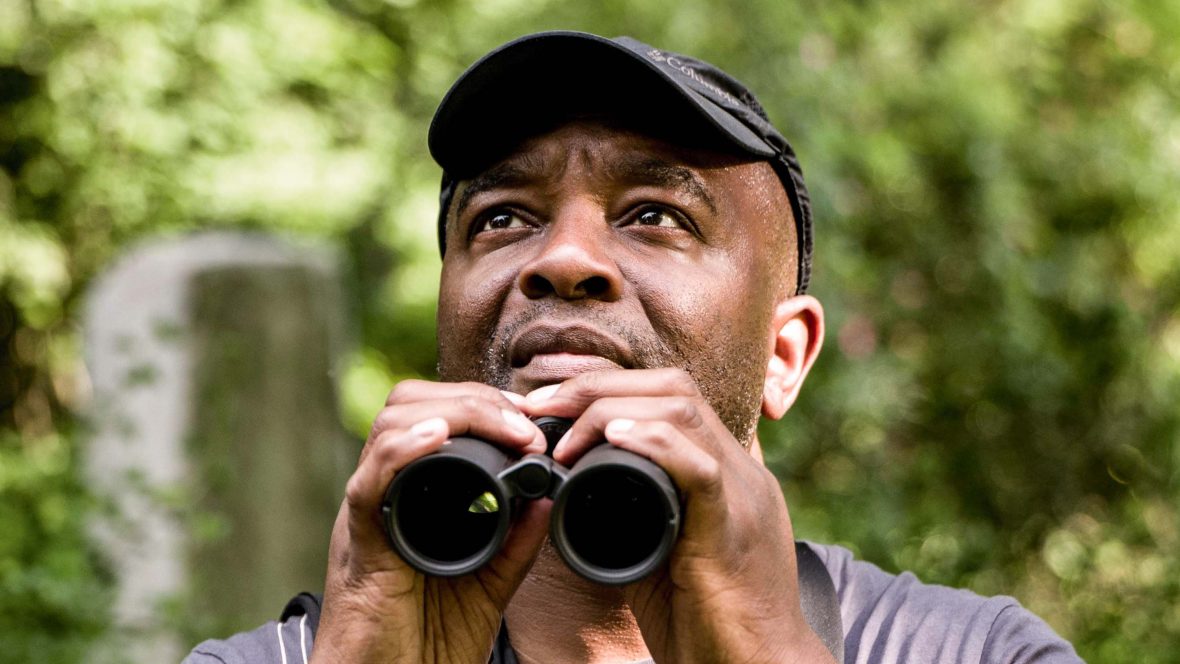 Getting people excited about birds isn't always easy, especially when many wildlife shows focus on bigger, 'exotic' animals. But Lindo simply wants people to realize we're part of an ecosystem. "We look around our cities in bubbles, thinking we're superior and separate," he says, "and that wildlife occurs 'in the countryside' or in David Attenborough programmes and nowhere in-between."
Communicating this knowledge is often the stickler—many talented people are stuffed with knowledge, but can't communicate it engagingly. "It's a problem in academia full-stop," says Lindo. "I recently met Erica McAlister, curator of flies at the Natural History Museum. She talks about flies' penises and stuff like that; she throws the rule book away."
RELATED: Could London be the world's first National Park City?
Lindo himself was criticized after a TV appearance when he suggested people just 'get out there'. "I had people saying, 'No, you should be learning the birds, using binoculars.' I say, 'No, that's boring!' You can't expect people to do that from the start. Just have fun."
He's pleased the perception of ticklist-obsessed birders armed with field guides and binoculars is changing and insists you don't need all the gear or to become a 'birder'. "Just watch them," he says. "Once you blot out the noise—sirens, dogs barking, people shouting—you get on nature's wavelength and hear things you never heard before.
"It's like the dawn chorus," he adds. "Forget which bird it is and enjoy it as a piece of music, an orchestra, and one day, you'll be able to say, 'That's the violin, that's the trombone.'"
—
Source of this (above) article: https://adventure.com/birding-david-lindo-urban-birder/