You Can Rent the Spice Girls Bus on Airbnb
May 17, 2019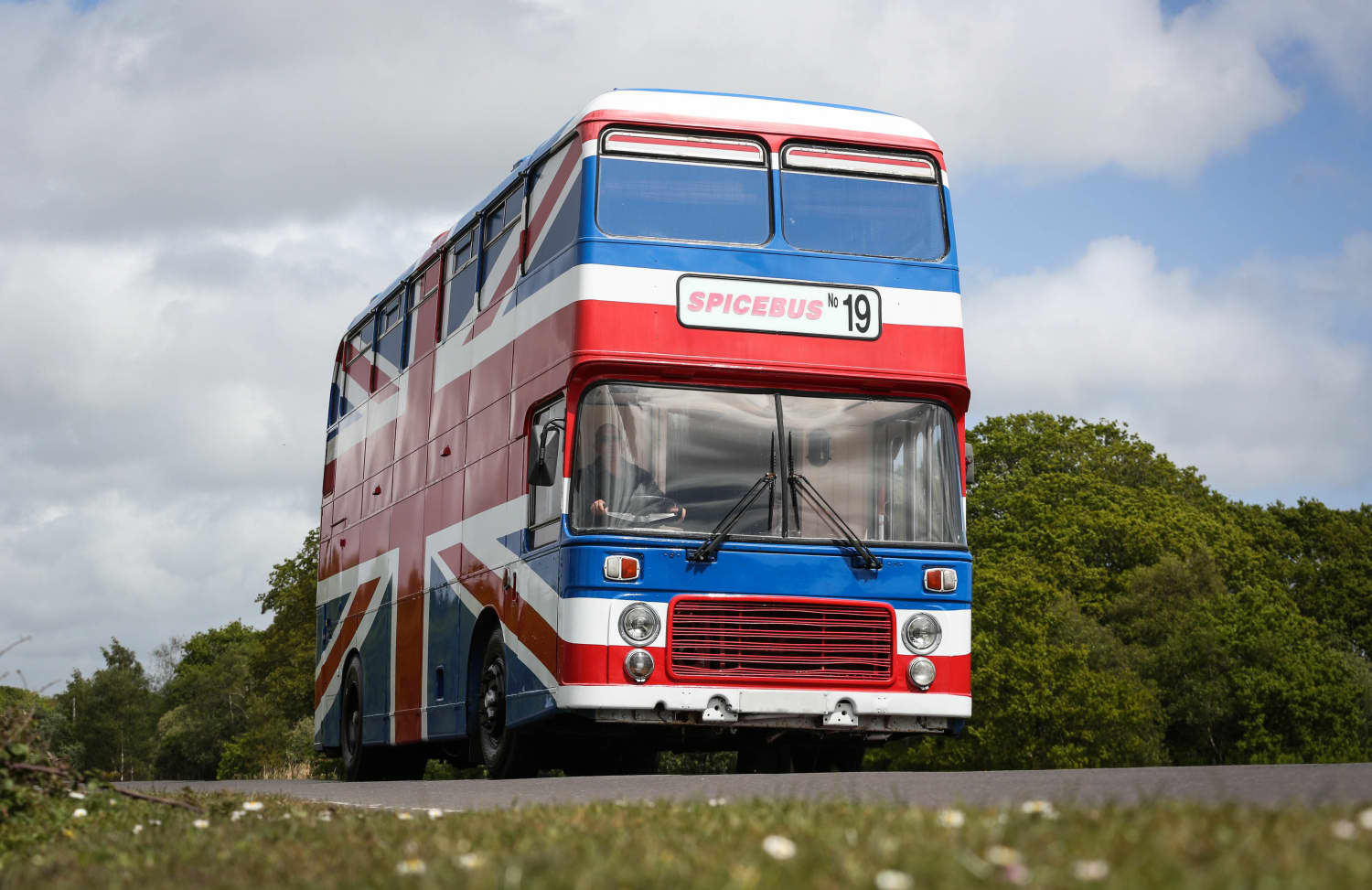 If you wanna be my lover, you gotta get with my … unique Airbnb rentals obsession. Because newsflash for all of you Spice Girls fans out there: the Spice Bus from the 1997 movie "Spice World" is now available for travelers to rent.
With the Union Jack emblazoned on the exterior (and across some of the interior furniture), it makes a whole lot of sense that this bus still calls the U.K. home. This piece of memorabilia also belongs where locals can delight in the sight of it and visitors can squeal over their iconic digs.
The converted bus will open for bookings starting on May 22.  At this time, the only dates available to book are June 14 and 15 and there will no doubt be a mad dash to score those nights the instant bookings go live. But don't fret: the hosts of this spicy bus will be adding more dates as time goes on and they say they'll release additional dates on the 22 as well.
The double decker bus includes a giant neon sign that reads "Girl Power," a flat screen TV, a dining area that looks like it can fit four to six, lots of plants, sleeping space for three, and a respectable mix of southwest design, zebra print, and disco balls. (Duh.) The style reads like a mashup of all of the Spice Girls, and we wouldn't have it any other way.
Are you ready to mark your calendar, set an alert, and attempt to get a reservation in the books? If so, expect to shell out around $129 per night (which, can we just note, is a bargain for this rental). The rest is in your hands! Pursue your Spice Girl travel dreams here.
—
Source of this (above) article: https://www.apartmenttherapy.com/spice-girls-bus-airbnb-33654029