Marie Kondo Wrote Two New Books, and This News Sparks Joy
May 17, 2019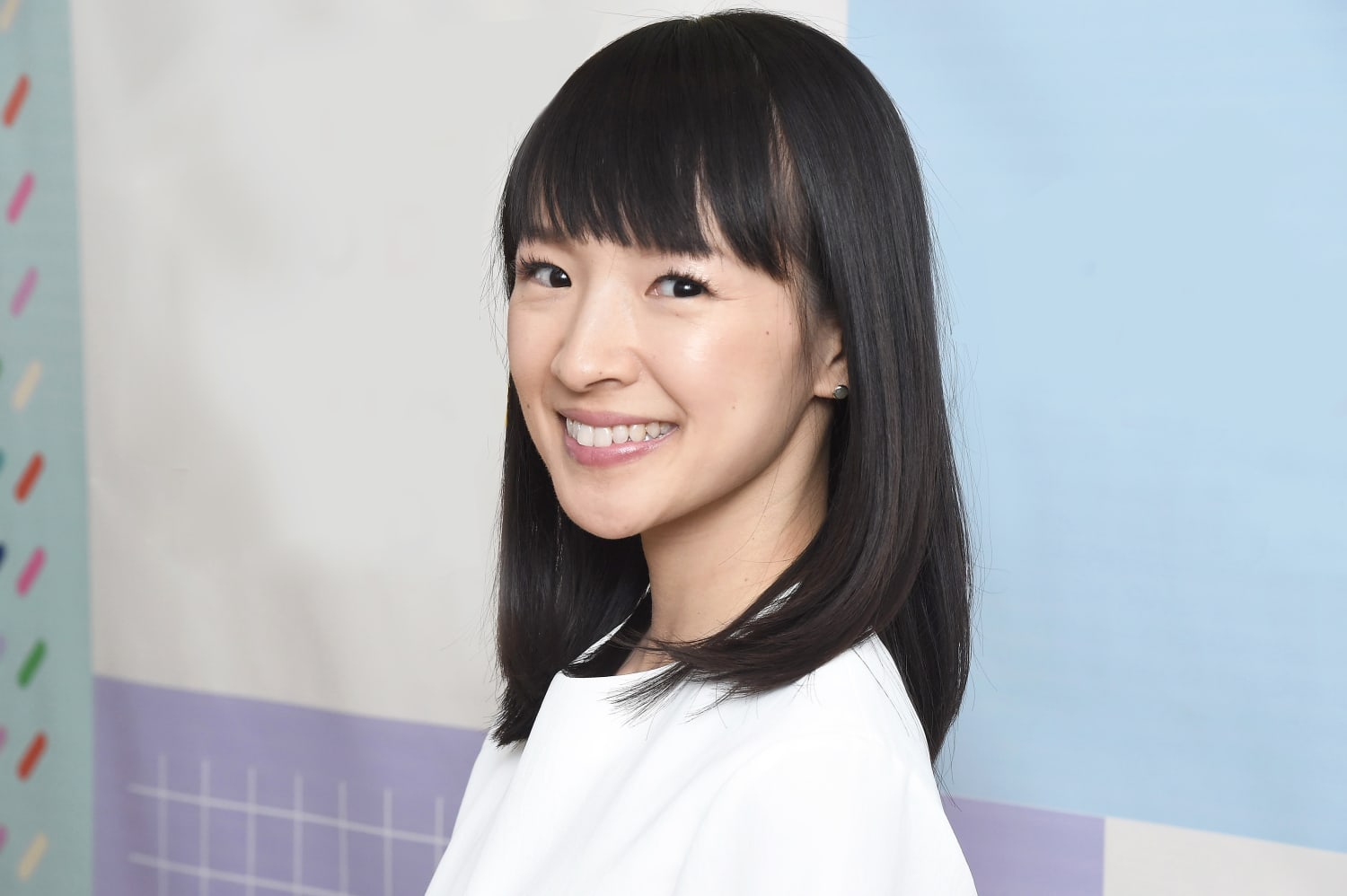 Here's some news that will spark plenty of joy: On Friday, May 17th, Marie Kondo announced that she's releasing not one, but two brand-new books.
"I have an announcement!" Kondo wrote on Instagram. "I just put the finishing touches on two new books, and I'll be revealing more information very soon."
We don't know much about the new books yet. But if her other books are any indication, they'll inspire you to declutter, organize, and simplify your life."The Life-Changing Magic of Tidying Up" focuses on decluttering and organizing your home; "Spark Joy" offers illustrated guides on how to fold everything in your house using her signature KonMari Method; and "The Life-Changing Manga of Tidying Up" is a graphic novel about a young woman who hires Kondo to help get her home (and her life) in order.
What could the new books be about? We don't know anything for sure, but we do have some guesses. Kondo has already written extensively about tidying up your drawers, rooms, and home. Maybe the new books will be about organizing another area of your life, like your work or your finances. Or maybe she'll dedicate an entire book to clarifying that she doesn't want you to get rid of all of your books, as many people thought after watching "Tidying Up with Marie Kondo" on Netflix.
Perhaps Kondo will tackle decluttering your heart, mind, and spirit next. After all, when she was a guest on "The Late Show with Stephen Colbert" back in February, she told the host the real areas people need to focus on tidying—and it's not their homes.
"We all have problems tidying our homes, but it's not just that," she said via her interpreter. "We all have clutter in our hearts, and that's what needs tidying."
There's no word on exactly when Kondo's two new books will hit shelves, but it sounds like her newsletter subscribers will be the first to know the deets. She suggested signing up to be among the first to hear updates and get preorder access, which you can do at the bottom of her website.
Fingers crossed that these new books inspire Netflix to renew "Tidying Up with Marie Kondo" for a second (and third, and fourth) season.
We independently select these products—if you buy from one of our links, we may earn a commission.
—
Source of this (above) article: https://www.apartmenttherapy.com/marie-kondo-writing-two-new-books-33703652