Analysis: Now we know why Trump was SO focused on Michael Flynn
May 17, 2019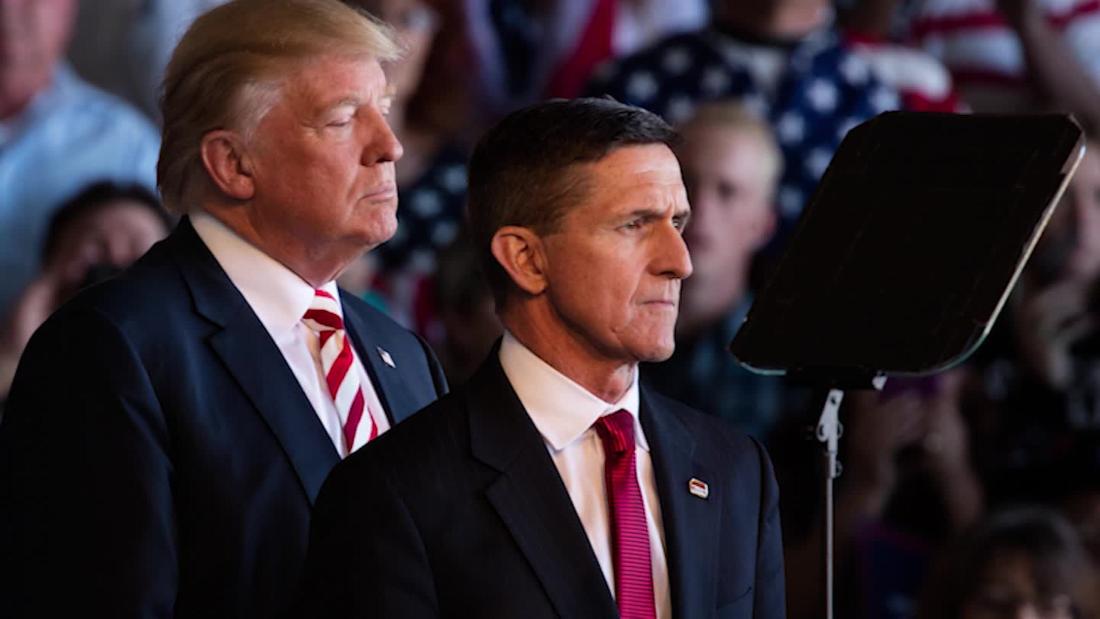 Now we seem to know why.
Trump was worried — and it turns out, rightly — that Flynn knew things that would be problematic for the President as it related to Russia. And that if Flynn cooperated with special counsel Robert Mueller's probe — as he eventually did — it would have negative consequences for the administration. Court records released Thursday night revealed previously unknown details of Flynn's cooperation.
Here's the key bit from the story
:
Among the things Flynn and his lawyers provided the special counsel was a voicemail from a Trump associate to a Flynn lawyer asking for "some kind of heads up" if Flynn was planning to cooperate with the government and what he might be telling them. That call came the same day that Flynn's lawyers broke off their cooperation agreement with White House lawyers and just days before he took a plea deal from Mueller.
While news of the voicemail is new, it very much fits a pattern of clear concern — mixed with an attempt at care and feeding — from Trumpworld toward Flynn.
The messages were absolutely unmistakable throughout these two years:
1. Trump wanted Flynn to be forgiven/released
2. Trump wanted Flynn to know he was still his guy
3. Trump's lawyer wanted to know exactly what Flynn was telling the special counsel
4. Trump's lawyers wanted to make sure Flynn knew Trump would not be happy about his cooperation
Add it all up and you get this: Trump was very worried about what Flynn knew and what he would tell Mueller. So he took a series of actions to try to ensure Flynn didn't do it.
What's remarkable about all of this is that Flynn did do it — and it wound up not implicating Trump or anyone in his orbit in collusion with the Russians to this point.
As Thursday's court document makes clear, Flynn was a key witness for Mueller on a variety of fronts. Trump knew that — at least on the collusion front — and so did things to keep Flynn from talking that ultimately provided evidence of potential obstruction of justice.
And yet, Mueller recommended no charges on the collusion front. Or the obstruction front. Which makes you wonder: Why was Trump so worried about Flynn cooperating?
—
Source of this (above) article: https://www.cnn.com/2019/05/17/politics/donald-trump-michael-flynn/index.html